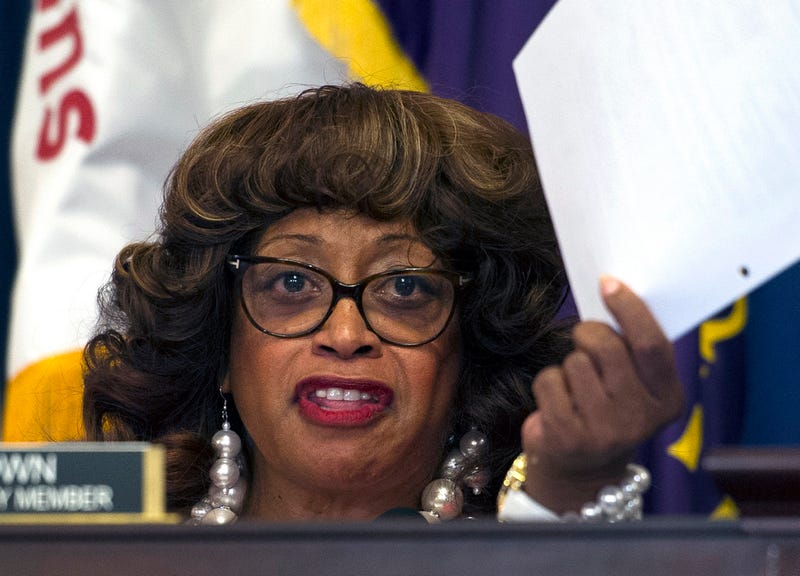 Corrine Brown, a former U.S. representative from Jacksonville, Florida, was convicted today of 18 felony counts related to a phony charity she and her chief of staff established purporting to provide scholarships to underprivileged students.
Brown's charity, called One Door for Education—Amy Anderson Scholarship Fund, reportedly raised $833,000 between 2012 and 2016 from donors who thought their money was being used to help disadvantaged students go to college, and for the purchase of computers to be donated to schools in Brown's district. Of that, just $1,200 was eventually distributed to students, in the form of two scholarships. The indictment lays out a conspiracy in which Brown and her co-conspirators (chief of staff Ronnie Simmons and One Door's president Carla Wiley) actively courted and solicited donors, misled prospective donors about the organization's status as a charity (they never obtained 501(c)(3) status), diverted funds from Brown's campaign into One Door for Education, and made enormous cash withdrawals from the organization's bank account which were then routed into the personal accounts of the conspirators.
Simmons and Wiley reportedly pled guilty to their role in the scam, and testified at Brown's trial. Brown reportedly didn't defend One Door's record as a scholarship fund, but instead passed off blame for the fraud of more than $800,000 onto Simmons, who her lawyers depicted as the mastermind of the operation. The jury apparently found this explanation unconvincing.
[NPR] [AP] [WJCT] [justice.gov]